Online Preschool Music Sessions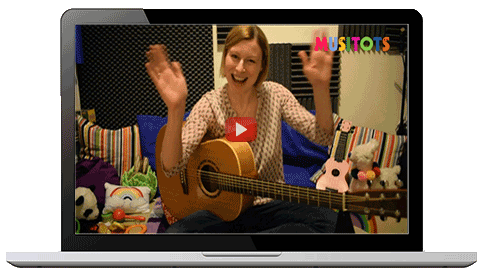 Get your children engaged in singing, dancing and playing with these interactive preschool music sessions from a fully qualified & experienced school teacher.
At just £3, each 45 minute performance is less than a cup of coffee for lifetime access whenever you want.
All music is performed live and in person for the most authentic preschool-group feel in your own living room.
Have great fun while developing your child's rhythm, language and motor skills.
Learn new ways to interact and communicate musically with your child – help them try something new and develop confidence and self-esteem.
Sample a preschool music session for free!
Just click play to try 10 minutes of a session so you can find out if your kid(s) enjoy it without spending a penny!
Some parents have kindly sent in videos of their little ones enjoying the sessions - thank you! I absolutely love seeing them having so much fin with their singing and dancing. 🙂